COPYRIGHT LINDAHOODSIGMONTRUTHCONTD.COM MAY, 2009 – 2022 ALL RIGHTS RESERVED. THIS COPYRIGHT COVERS

ALL OF MY ORIGINAL MATERIAL

 CONTAINED ON EVERY PAGE OF THIS WEBSITE.
Please do visit my YouTube channel:
<<<<<<<<<<>>>>>>>>>>
MONDAY, APRIL 4, 2022
Below is an article which I enjoyed and found interesting and I want to share it here with my visitors.
Macomb County man recounts Army friendship with Elvis in Germany
Johnny Lang entertains with stories about 'The King'
Johnny Lang greeted a visitor to his mobile home, dubbed "Graceland II," with a smile, a joke and an Elvis Presley tale, and they kept coming.
You can understand why "The King" picked him as one of his buddies when both served in the Army in the late 1950s into 1960.
Lang, 86, of Macomb County, befriended the legendary singer during Presley's two-year enlistment, including a 17-month stay in Germany. Lang was friends with him from September 1958 until March 1960 when Elvis' service ended. Lang, who volunteered, was a year younger than 23-year-old Elvis upon entry.
The gregarious Lang said while their friendship, which began on the way to Germany, lasted only 18 months, the memories and affection have remained with him.
"He is the most charismatic person I have ever met in my life," Lang said recently in his home adorned with Elvis memorabilia. "I never met a man with so much charisma. The guy had the greatest laugh in the world."
Lang said Elvis liked him because Lang made him laugh and never asked for anything.
"I didn't want nothing from him. I just wanted to be his friend," he said. "I didn't want a thing from him. In fact, I had a hard time taking a buck, a can of pop from him."
Elvis gave Lang a watch, which Elvis' secretary got engraved for him with, "To Johnny, From Elvis," and a metal lighter.
Elvis rose from humble beginnings in the mid-1950s to become an unprecedented superstar with his progressive rock 'n' roll singing and suggestive stage movements, and sold well over 1 billion records and starred in 31 movies.
Elvis was drafted into the Army and served in the 1st Medium Tank Battalion, 32nd Armor, mostly in the battalion's Headquarters Company at Friendberg, about 16 miles north of Frankfort.
Lang was a machine gunner at the same base and stayed in the barracks.
Lang rode a taxi every weekend to Elvis' house in nearby Bad Nauheim, where Elvis was allowed to live with a group of friends, many of whom traveled there with him and became part of what was known as the "Memphis Mafia," as well as his father, Vernon, and grandmother.
Lang talks about his experiences with Elvis and other friends, including Charlie Hodge, Wes Daniels, Lamar Fike and Red and Sonny West in a five-part series of videos on the youtube.com show, "Globetrotting with Trey," by Trey Miller. Three parts have been introduced, with two more to come, the next one Tuesday, April 12.
"Johnny was a great interview," Miller said.
Keith Paolella, a friend of Lang's, recently held a premiere party at his Shelby Township home for Lang for the youtube.com show, where they showed the more than two hours that is be posted.
"It was a huge success," Paolella said. "It made Johnny very happy."
Lang said he is quoted in a handful of books about Elvis, including, "Sergeant Presley. The Untold Story of Elvis' Missing Years," by Rex and Elisabeth Mansfield. Elisabeth, who lived in Germany, was Elvis' secretary for about a year there and married Rex, who was one of Elvis' friends.
He was friends with the Mansfields. Rex Mansfield died four years ago. Lang remains in contact with Elisabeth, who lives in Tennessee, and a phone call between the two is featured in "Globetrotting."
Lang said last week the guy group typically hung out at the house on Saturday afternoon, went to the movies on Saturday night and played football on Sunday afternoon, frequently in front of a few hundred spectators, many of them female.
Elvis, who was 6 feet tall and 175 pounds, played quarterback and Lang, who was 5 feet 7 inches tall and 145 and speedy, played halfback like he did at St. Mary's in Royal Oak.
Lang said he first saw Elvis from a distance at Fort Hood, Texas, Army base but didn't meet him until September 1958 while they were on a train to New Jersey to depart for Germany.
Lang had befriended Hodge, who took him to a train car to meet him. Lang said he was "paralyzed" with apprehension but Elvis made him feel comfortable.
"'Sit down, chief,'" Elvis told him, he said. "We talked about movies, and I got to know him a little bit."
Elvis seemed to like how Lang treated him. Lang called Elvis, "Babe," a reference to Babe Ruth, although Elvis didn't like it.
"He'd say, 'Don't call me babe.' I'd say, 'OK, babe.'"
He recalled one time Elvis sat down at the piano in the house on a Saturday afternoon and asked Lang to come sit with him and sing. Lang admittedly is not a good singer.
"Elvis, said, 'Why don't you try whistling Johnny?"
"I said, 'Never ask me to sing again.'
"He said, 'Don't worry about it.'"
One Sunday when Elvis was combing his hair while getting ready to play football, Elvis asked him, "Johnny, do you think I'll ever be bald?"
"I said, 'No, no. I'll be bald someday. You're going to get uglier.'
"He says, 'Let's go play football,'" Lang said, laughing.
Elvis loved karate, too. Lang said he used those movements while performing on stage.
"He just loved it," he said. "He did all those movements on stage. They were karate movements."
Elvis one time asked Lang to do karate with him. Elvis accidentally punched Lang in the ear with a ring on and made him bleed. Elvis apologized.
Another time he and Elvis wrestled on a bed in an upstairs bedroom, and the bed broke and made a loud noise as Lang said he "had him in a full nelson." Elvis' grandmother ran upstairs and scolded the young men.
Naturally, Elvis was the center of attention whenever he went out. Hundreds or thousands of people, many of them girls and young women, would gather.
Lang called Elvis "smooth" and a "Southern gentleman" but said he doesn't like to talk much about Elvis' romantic adventures.
"Women just loved him," Lang said. "They'd flirt with him. I'd sit and watch him on the couch with the women, three on one side and three on the other. They just wanted to get close to him.
"I'd be sitting there watching. He'd look over at me and give me one of these (a wink)."
Lang said sometimes he would bring a female friend to the home without informing her it was Elvis' residence.
"They'd get there and see Elvis come down the stairs, and I thought they needed an ambulance. I thought they were going to pass out," he said with a laugh.
Many years ago he was contacted by the National Inquirer, which offered to pay him for unheard stories about Elvis but refused.
"I love the guy. I'd never do anything like that," he said.
Lang did relate a story about Elvis eventual wife, Priscilla Presley, around the time she and Elvis met in Germany, where Priscella's stepfather was stationed. She was only 14.
Elvis staged a New Year's Eve party in 1959 at a hotel. Lang, a self-described good dancer, said he was dancing with Priscila for about a half on the dance floor when Red West tapped him on the shoulder and said, "You're going to have to quit dancing with Priscilla." Johnny said, "Why?" Red said, "I don't know. I just do what I'm told, just quit dancing." Lang said, "OK."
He said Elvis displayed his compassion when two young women came to the house on a Saturday afternoon while Elvis was signing autographs. One woman was a "German farm girl" who was not well groomed, but Elvis was attentive. Lang made a comment about her after she left.
"He says, 'Let me tell you something, Johnny boy. Those are my fans, and without those fans I wouldn't have what you're looking at today,'" Lang said. "He says, 'And I wouldn't hurt her feelings for all the money in the world.'"
Lang sometimes gets choked up reminiscing about Elvis.
"To me, when I got to know him, he wasn't the Elvis Presley of the world. He was my friend," he said.
"He loved James Dean. He loved Marlon Brandon and that's who he wanted to be like," Lang said. "And if given the opportunity he would've been like him. But that Parker didn't give a s— because all he cared about was making money."
Lang said he also regrets never seeing Elvis again after saying goodbye to him on his last day in Germany. When they parted, Elvis told him to visit any time.
But Lang was busy as a hardworking steelworker for 30 years at a plant at Eight Mile and Mound roads, a husband and father of five, and didn't travel much.
Lang twice saw him in concert in Detroit, at least once at Olympia Stadium. and one time tried to visit him at a hotel after the show but was rebuffed by Hodge for some unknown reason, he said. (Elvis' first Olympia concert occurred almost exactly 65 years ago, March 31, 1957.)
But he said that disappointment doesn't stain his memories. He closely followed Elvis' career, read all of the Memphis Mafia's books and built a large memorabilia collection through purchases and gifts. He displays a few photos of himself with Elvis.
Lang recalled getting a telephone call Aug. 16, 1977, from his then wife, minutes before he was scheduled to speak at a union meeting. She told him Elvis died.
"Oooh man. I felt so bad. I was crying like a baby," he said. "I walked in there and said, 'I'm outta here. I'm going. Take over.'"
He spent that evening reflecting in his peaceful backyard on Moravian Drive in Clinton Township where lived at the time.
Lang has made it his mission to keep the memory of Elvis alive by recounting tales of "The King" to everyone he meets and has spoken in front of groups. The former high school acting student said he gets nervous when he first gets on stage but gets warmed up and comfortable.
"One guy from the audience told me I make them feel like Elvis is right there in the room," he said.
Viewers of the Globetrotting series gave Lang good reviews in youtube.com comments.
Jackie Cooper posted: "Johnny Lang is such a great character, lovely man. Sounds like he had a great time with Elvis and his friends in the army. Wish I could of been there. Thank you Trey."
— Miller of "Globetrotting with Trey" produced the show with the help of Billy Stallings, who broadcasts a youtube.com show that also explores Elvis called "The Spa Guy."
Johnny Lang, second from left, with friend Keith Paolella, Billy Stallings of "The Spa Guy" and Trey Miller of "Globetrotting with Trey." Miller is holding a watch and Stallings is holding a lighter given to Lang by Elvis.  SUBMITTED PHOTO
Macomb County man recounts Army friendship with Elvis in Germany
Below are the three videos with Johnny Lang which are on YouTube now.
Johnny Lang Tells about his time with Elvis In Germany with Special Guest Elisabeth Mansfield
<<<<<<<<<<>>>>>>>>>>
TUESDAY, APRIL 5, 2022
My best friend, M J, sent me the link to the following article.  This musical sounds good and perhaps those of my visitors who live within this area may wish to see it.
Elvis lives — in new Arrow Rock Lyceum Theatre musical
Aarik Danielsen
Columbia Daily Tribune
Elvis has entered the building.
"Elvis the Musical," currently on stage at the Arrow Rock Lyceum Theatre, vows to deliver more than 40 songs from the catalog of rock 'n' roll royal Elvis Presley. But it also promises something more.
Unlike some jukebox musicals, which stitch together just enough plot to carry the audience from song to song, the show navigates the phases of Presley's life to ask important questions.
Audiences see Presley grow up poor in Mississippi, and the Elvis who only needs a first name at the peak of his stardom. The show asks how a performer travels from Point A to Point B, said Lyceum Producing Artistic Director Quin Gresham, who also directs this show.
"And once you do, you achieve a wild level of success … you're the most famous person in the world. What does the little boy who first started to sing think about that?" Gresham said. "And is he happy with where he got to?"
Playing the changes
This moment in the musical's run is important, both to the show and the Lyceum.
In 2019, as the theater set its 60th-anniversary season for 2020-21, Gresham and Co. licensed a show called "Heartbreak Hotel." The COVID-19 pandemic pushed the season back and, in the meantime, "Heartbreak Hotel" evolved into a completely different show, Gresham said.
Its creators approached the Lyceum afresh, asking if the theater would mount the developing musical. The Lyceum's "yes" sealed the show's professional premiere. Since it's still a dynamic work rounding into form, playwright Sean Cercone spent several days in Arrow Rock, smoothing out kinks and taking notes of feedback.
Whereas a theater company's signature touches typically last the length of a show's run, only to fade away, the Lyceum will influence the future of "Elvis the Musical" in the present tense.
"It's very exciting, it's very in-the-moment," Gresham said. "And ultimately, I think, leads to a better show for us and a better show for the playwright as well."
The collaboration also fulfills an aim Gresham set for the long-awaited 60th-anniversary season: to honor the Lyceum's history while gesturing toward its future. Helping develop "Elvis the Musical" is an act of service, Gresham said, both for the greater industry and the theater's forward progress.
The show considers Elvis the person and Elvis the artist — and asks where those facets of Presley meet and diverge. In a show like this, audiences want to see the artist being the artist, Gresham said. "Elvis the Musical" bears witness as Presley creates his catalog one moment and song at a time.
"A musical typically is somebody breaking into song because words are no longer enough — and sharing an emotional through line through song," Gresham said. "As opposed to this, where he's doing his job."
The show keeps its scales balanced between awe and authenticity. In scenes of Presley on-stage, audiences sense what contemporaneous crowds felt, Gresham said — that no one has done anything quite like this before.
And yet, the musical also acknowledges that Presley's personal development stagnated at an early point, Gresham added, as he was thrust into the nascent world of rock 'n' roll with many voices in his ears and without a playbook to guide him.
In striking this balanced chord, "Elvis the Musical" captures the peripheral world which influenced Presley, Gresham said. The show portrays Sun Records pioneer Sam Phillips and manager Col. Tom Parker as the angel and devil, respectively, perched on Presley's broad shoulders, the director said.
An experienced Elvis
Helping guide this particular production is actor Daniel Durston. He is accustomed to playing Elvis, bringing him to life in the national tour of "Million Dollar Quartet," on Las Vegas stages and on television.
Durston has calculated the angle of Elvis' shaking hips and upturned lip down to the smallest degree. Just as important, Gresham said, is his "wealth of knowledge" about Presley's motivation; he can speak to why the singer would or wouldn't do something with real clarity.
And yet Durston is flexible enough to sacrifice some of his finely-tuned preferences to ensure the show hits every story beat, Gresham said.
"He really does care about getting it right in honor of the person," he added.
Durston's familiarity and the show's dynamic energy meet an ace Lyceum crew, Gresham said. He pointed specifically to choreographer Sam Hay's work, as well as the ways music director Sam Sherwood and music supervisor Josh Walker ensure Elvis' songs are "delivered in a very exciting way."
Tracing Presley's arc through the show, Gresham sees something of himself — and, no doubt, a portion of the audience will catch their own reflections in the mirror too.
The musical displays how a shy kid from a small Southern town rejected the size of other people's dreams to do something big, prompting thoughts of how a person might land there today — and if they would want to.
"Elvis the Musical" runs through April 10; tickets range from $17 to $45. The theater assigned the show its equivalent of a PG-13 rating, citing adult language and situations.
Find showtimes and more information at https://lyceumtheatre.org/.
Aarik Danielsen is the features and culture editor for the Tribune. Contact him at adanielsen@columbiatribune.com or by calling 573-815-1731. Find him on Twitter @aarikdanielsen.
https://www.columbiatribune.com/story/entertainment/theater/2022/04/03/elvis-lives-new-arrow-rock-lyceum-theatre-musical/7192814001/
<<<<<<<<<<>>>>>>>>>>
WEDNESDAY, APRIL 6, 2022
There is a copy of Jesse's book for sale on eBay now which is priced reasonably compared to others listed for sale recently.  Please click on the below image to be taken to the item on eBay.
<<<<<<<<<<>>>>>>>>>>
SENT TO JESSE THRU THIS POINT
ON THURSDAY, APRIL 7, 2022
<<<<<<<<<<>>>>>>>>>>
SATURDAY, APRIL 9, 2022
You may recall that Elvis stated to Wanda June Hill that he came here from Rigel in the Orion constellation.  I have known about this since around 1990 and I do believe Elvis' truth.  This is why I have been such a searcher of information about Orion the singer as well as all things related to Orion Pictures Corporation.  I used to haunt the video rental stores and the public library doing my research…back then there was no Internet access.  Tom and I attended every Orion movie in the theaters as soon as we could when they were released.  It was all I could do to keep from jumping up and down and screaming when the Elvis related material showed up on the movie screens.  Those were happy days for me.
Recently a documentary about the Orion constellation aired on the History channel and it was very intriguing.  I sent a copy of this video to Jesse yesterday.  I thought that perhaps others would like to watch this with Elvis in mind too.
HISTORY CHANNEL / ANCIENT ALIENS
THE ORION CONSTELLATION
Just a couple of things for food for thought:
The area in which the ancient pyramids in Egypt are located was originally named "Memphis"!!!!  The pyramids appear to have been built to correlate to the three stars of Orion's belt in the constellation.
The Sun was the focus of the peoples of that area…worshipped the Sun.  Elvis started his career at Sun.
Elvis became known as "The King" which correlates with the kings of ancient Memphis in Egypt.
When Elvis was born there was a blue light in the sky hovering over the house in Tupelo.  Rigel is a huge blue star and is the foot of the figure in the Orion constellation.
Think of all the songs by Elvis which had the word "Blue" prominently in the titles.  Also the movie "Blue Hawaii".
Below are the links to my Orion pages if you have not yet visited those pages:
<<<<<<<<<<>>>>>>>>>>
MONDAY, APRIL 11, 2022
I want to share with everyone that Jesse called me tonight.  He has not been feeling well this past week and is seeing a Dr. two times this week.  We enjoyed our phone visit as always and I was so thankful to be able to speak with him as always.
<<<<<<<<<<>>>>>>>>>>
WEDNESDAY, APRIL 13, 2022
Luhrmann's Elvis to shake up Cannes
World premiere with Butler, Hanks and DeJonge in attendance
by Richard Mowe
All shook up: Austin Butler as Elvis in Baz Luhrmann's biopic to be world premiered at the Cannes Film Festival Photo: Warner Bros
Australian director Baz Luhrmann will be back at the Cannes Film Festival to launch
the world premiere of his new film Elvis, with some of the cast including Austin Butler, Tom Hanks and Olivia DeJonge by his side.
Luhrmann has Cannes form. His musical Moulin Rouge opened the Festival run 2001 while The Great Gatsby was shown in 2013. Luhrmann's first feature Strictly Ballroom got him noticed early on when it was shown and acclaimed in the Un Certain Regard section in 1992.
Tom Hanks as Colonel Parker Photo: Warner Bros
The organisers, who will reveal the full programme at a media launch in Paris on 14 April, note that the film explores the life and music of Presley (played by Austin Butler), seen through the prism of his complicated relationship with his enigmatic manager, Colonel Tom Parker (Tom Hanks). Luhrmann delves into the complex dynamic between Presley and Parker spanning more than 20 years, from Presley's rise to fame to his unprecedented stardom, against the backdrop of the evolving cultural landscape and loss of innocence in America. Central to that journey is one of the most significant and influential people in Elvis's life, Priscilla Presley (Olivia DeJonge).
Luhrmann has explained that early recordings of Elvis' voice and music were "somewhat nostalgic" but were not good enough to place directly in the Hollywood blockbuster. Instead, he asked Butler, to sing and record the iconic songs for cinema audiences.     *Please see note below.   
Luhrmann and Austin visited Graceland during the production of the film where they met with Priscilla Presley – the singer's ex-wife and the mother of his child, Lisa Marie Presley, and she gave her blessing to the production.
The film will be released in France on Wednesday 22 June 22 with a US and UK and Ireland release on Friday 24 June.
Austin Butler voices Elvis in the production Photo: Warner Bros
<<<<<<<<<<>>>>>>>>>>
THURSDAY, APRIL 14, 2022
*I stand corrected by my good friends Shawn K. and Chris Mc. regarding the offense which I took at the statement by Mr. Luhrmann regarding Elvis' early songs.  Evidently he meant the sound quality of the early recordings.
Thank you guys for setting me straight.  I am always in "defense mode" about my brother and most loved friend.
<<<<<<<<<<>>>>>>>>>> 
SENT TO JESSE THRU THIS POINT
ON THURSDAY, APRIL 14, 2022
<<<<<<<<<<>>>>>>>>>>
FRIDAY, APRIL 15, 2022
<<<<<<<<<<>>>>>>>>>>
SATURDAY, APRIL 16, 2022
ENTERTAINMENT
Universal takes on management of Elvis Presley's music
Posted 
Universal Music is adding the song catalog of the "King of Rock 'n' Roll", Elvis Presley, including hits such as "Can't Help Falling in Love" and "Jailhouse Rock", under a publishing deal with Authentic Brands Group.
https://www.reuters.com/video/watch/universal-takes-on-management-of-elvis-p-
<<<<<<<<<<>>>>>>>>>>
TUESDAY, APRIL 19, 2022
This month marks a very, very, very happy anniversary for me.  It has been 30 years since I received my very first correspondence directly from Elvis. 
Below is the second post card which Elvis sent to me a little bit later.  I was just as excited and thrilled with the second card as I was with the first one.  I wasn't quite as surprised as with the first one since he closed his first one with "more later"…although I didn't actually expect that he would write me again; how could I be that blessed!?
These past 30 years of friendship with Jesse have been such a wonderful blessing to me although he and I have experienced many ups and downs due to the interference by others who wish to control him; the efforts by others to destroy the friendship which we share; or the efforts by many to discredit me, him, and this website which still carries his full approval.  
I cannot begin to express my gratitude and love to Jesse for these 30 years of being my friend and for his choosing to be  my "brother".    God has certainly smiled upon me since the day when I was nine years old in 1956 and saw Elvis the first time on TV and felt that instant bond with him which has stayed with me all of these 66 years and which shall stay with me until my last breath.
<<<<<<<<<<>>>>>>>>>>
WEDNESDAY, APRIL 20, 2022
Below is a documentary video about Col. Parker.  I know that so many people speak unkindly, and have the wrong ideas, about Col. Parker.  There is a smidgen of that in this video…but not much.  I am concerned that the new movie coming out in June will treat Col. Parker unkindly and unfairly in their portrayal.  I hope I am wrong.
My good and long-time friend Chris S. shared this video with me and I thank him so very much.
Just always remember that we would not have still had Jesse with us all these years were it not for the help Col. Parker gave Elvis in pulling off the "death " of August 16, 1977.   Elvis would have physically died had he not gotten out of the very stressful, depressing, demanding, and grueling life in which he was trapped.
Jesse told me "I didn't know what I was going to do when Col. Parker died."  Jesse wrote that Col. Parker was the "mastermind " behind his escape plan.  Also, remember that I recently posted a video of Elvis when he spoke from the stage these words "He is not only my manager, I love him."
<<<<<<<<<<>>>>>>>>>>
SENT TO JESSE THRU THIS POINT 
ON

THURSDAY, APRIL 21, 2022
<<<<<<<<<<>>>>>>>>>>
SUNDAY, APRIL 24, 2022
| | |
| --- | --- |
| | |
| | |
| --- | --- |
| | Texans Jack & Dodie |
Barbara Eden will make her first-ever appearance at Elvis Week 2022 on August 15 at Graceland in Memphis, Tennessee as a special guest at Conversations on Elvis. In memory of the 45th anniversary of Elvis Presley's passing, she will share some of her favorite memories of co-starring alongside Elvis in the 1960 film "Flaming Star."
Throughout her illustrious career, Barbara Eden has starred in over 25 feature films, five network TV series, and 19 top-rated network made-for-television movies. Her iconic "I Dream of Jeannie" NBC Television series, launched in 1965, became an instant hit.
 Flaming StarIn addition, Barbara is a New York Times bestselling author with her memoir, Jeannie Out of the Bottle. She most recently released her debut children's book, Barbara And The Djinn.
Barbara also guest starred on Nickelodeon's #1 animated Pre-School series Shimmer & Shine lending her voice, for the first time, as Empress Caliana.  Barbara keeps busy acting, making personal appearances, touring, participating in numerous charity events and home life, all of which are a part of her regular agenda.
Tickets for Elvis Week 2022 are on sale now. Click here for more information.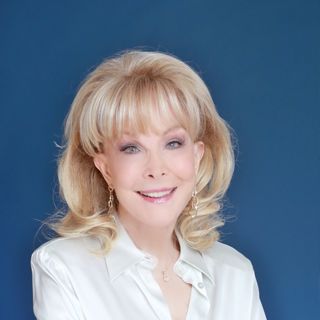 <<<<<<<<<<>>>>>>>>>>
TUESDAY, APRIL 26, 2022 @ 1:20 A M
Just want to share with everyone that Jesse called me tonight (Monday) a little before midnight.  He apologized for calling late but I assured him that it did not matter at all.  I was just so glad and relieved to speak with him.  Jesse still has not been well.  He has suffered two more falls but has no apparent serious injuries.  He has a badly bleeding knee which the Dr. will see tomorrow.  He also has some soreness in his rib area.  We enjoyed the time that we were able to spend talking.  Please continue to keep Jesse in your prayers.
<<<<<<<<<<>>>>>>>>>>
WEDNESDAY, APRIL 27, 2022 @ 2:20 PM
Just want to share that Jesse just called me a few minutes ago.  He thought of some things that he forgot to mention when he called night before last.  He is feeling some better today but is still having trouble with the knee bleeding…some of his medicines cause him to bleed more when he has any skin break.  He told me not to worry about him…so I will try.  Just made my day to get to speak with him again.  He will call again when he can.  Unlike all of us, he cannot just pick up the phone and call anytime…thus the periods when he does not call.  
<<<<<<<<<<>>>>>>>>>>
I am still not completely sold on this movie…but I continue to post about it as that is what is mostly in the news about Elvis these days.
Baz Luhrmann's 'Elvis' Is 'Not Really a Biopic' but an Ode to the 'Original Superhero' Presley
Luhrmann likened "Elvis" to a Shakespearian tragedy ahead of the film's 2022 Cannes premiere.
<<<<<<<<<<>>>>>>>>>>
And here's a side-by-side of Elvis Presley and Austin Butler in the movie.
COPYRIGHT LINDAHOODSIGMONTRUTHCONTD.COMMAY, 2009 – 2022 ALL RIGHTS RESERVED. THIS COPYRIGHT COVERS

ALL OF MY ORIGINAL MATERIAL

 CONTAINED ON EVERY PAGE OF THIS WEBSITE.