COPYRIGHT LINDAHOODSIGMONTRUTHCONTD.COM MAY, 2009 – 2020 ALL RIGHTS RESERVED. THIS COPYRIGHT COVERS ALL OF MY ORIGINAL MATERIAL CONTAINED ON EVERY PAGE OF THIS WEBSITE.
Please do visit my YouTube channel:
<<<<<<<<<<>>>>>>>>>>
SUNDAY, AUGUST 2, 2020
Another month of Elvis News…


<<<<<<<<<<>>>>>>>>>>
MONDAY, AUGUST 3, 2020
I really liked this cute video message from James Burton on Facebook.  Love it when he said "Elvis said it would be OK".
<<<<<<<<<<>>>>>>>>>>
TUESDAY, AUGUST 4, 2020
One of Jesse's guiding principles in his life both before August 16, 1977 and to this very day is Numerology.  Even way before he and I came into contact, I had bought the book

Cheiro's Book of Numbers

because I had read that this was one of his most loved books.  I learned so much from this book myself and became convinced that Elvis/Jesse was absolutely correct in his belief in this system for better understanding where and why I am in my life and also seeing the proof of numbers at work in the lives of others.
Jesse has gently suggested to the readers of his book that they look into Numerology as well.  All one has to do to recognize the validity of this is to delve into the numbers in Elvis/Jesse's life.  Do so and you will be amazed.  Jesse told us to watch his movies and look for the significance of numbers coming up in the movies.  
Below is the link to my website page devoted to Numerology and Elvis/Jesse:
The reason that I opened up the topic of Numerology today was because of something I have seen and felt drawn to for many years.  I recently came across the images once again and felt that I wanted to share it here.  I can't exactly say what, if anything, this "coincidence" signifies but it always catches my attention and has for years.
Below is Elvis' Army Serial number:
Presley was given a physical and assigned army serial number 53310761, before being sworn in and made leader of his group.
Below are two photos of the same auto plate on one of Elvis' early cars:
What has always caught my eye is the fact that the five numbers of the auto tag are the same numbers as the first five of Elvis' Army serial number just in a different order.  
Also, Elvis' full Army serial number when added together as taught in Numerology equals 26 which reduces to 8.  The number 26 has significance in Elvis' life and the number 8 is very prominent in Elvis' numbers…his date of birth.
This is only something fun to think about and wonder about.  I have never thought to ask Jesse if he noticed the coincidence between his auto tag and his Army serial number.
Elvis said that "there are NO coincidences; everything has a meaning".
<<<<<<<<<<>>>>>>>>>>
TUESDAY, AUGUST 4, 2020 
I want to share with everyone that Jesse called me this afternoon.  He sounds wonderful and is doing very well…he is a very strong person and is handling the recent sad event as well as anyone possibly could.
We had a good long visit and spent it talking about routine day to day things with no real news to share this time.
He asked me to thank those kind people who sent him cards in my package last Friday which he did receive today.  He read them and really did appreciate them so much.
I did offer to remove the photo of Benjamin from my website just in case that makes him feel sad.  Jesse said that I do not need to do that as he has the photo himself and wants me to do my site as is.
I am having laser surgery on my eyes this week and next week…on Thursdays.  I had thought of not telling Jesse because I don't want him to worry.  But he wants me to tell him everything so I did.  We talked about that at length.  
As always, his call certainly made my day so much brighter.
<<<<<<<<<<>>>>>>>>>>
My good longtime friend, Bernadine M. shared the below beautiful video with me on Facebook.  I loved watching this very much.
Elvis Presley – Ed Sullivan Show Never Seen Before Footage Short from Anthony Shafer on Vimeo.
<<<<<<<<<<>>>>>>>>>>
SENT TO JESSE THRU THIS POINT
ON FRIDAY, AUGUST 7, 2020
<<<<<<<<<<>>>>>>>>>>
FRIDAY, AUGUST 7, 2020
Elvis Week
Graceland, 3717 Elvis Presley
August 7-16
FACEBOOK/ELVIS PRESLEY'S GRACELAND
At the mansion or online, a whole lot of Elvis is going on this week.
Elvis Week 2020 is the 43rd year fans will be rockin' and rollin' with the King — and this year's festivities offer a modified schedule to accommodate social distancing and the first virtual option. The changes to the annual celebration will allow fans to participate in Elvis Week and honor the life and legacy of Elvis Presley in the way that feels right for them.
Virtual passes are $39 and will include content in a closed Facebook group through the end of August. Fans planning to attend in person can purchase a $50 day pass that will include an Elvis Experience Tour with a mansion tour after 2 p.m., plus all-day access to Elvis Presley's Memphis and a tour of Elvis' airplanes. Access to two Elvis Week screenings scheduled for that day and priority access to Candlelight Vigil reservations will also be available.
It's now or never to get your 2020 EP Week passes.
Elvis Week
When: Aug. 7-16
Phone: 800-238-2000
Price: $39 online access
graceland.com
Fans can celebrate the legacy of Elvis Presley online or at Graceland, social distancing. Visit website for a full list of events and special offerings.

 

901-332-3322
<<<<<<<<<<>>>>>>>>>>
MONDAY, AUGUST 10, 2020
I have shown a copy of this notation by Elvis in one of his favorite books before.  The copy I have shared before was taken from a copy shown on a page of Larry Geller's book.  I just came upon the below video featuring this same page and thought everyone would like this close view of Elvis' own handwriting in this book.
ELVIS IN HIS OWN WORDS "I did not die"
"Do not stand at my grave and cry. I am not there and did not die". Written by Elvis on page 2 of the book "Letters of Helena Roerich, Volume 1".
[youtube https://www.youtube.com/watch?v=g1kvw68zt8Q&w=560&h=315%5D
Below is a video which shows Elvis carrying a different volume by the same author as the above shown book.  This video is of Elvis in June, 1977 on tour.
ELVIS HOLDING SPIRITUAL BOOK "Letters of Helena Roerich" | SEE THE KING'S HAND-WRITTEN NOTES INSIDE!
Apr 5, 2020
The King is boarding his personal airplane the "Lisa Marie" in Kansas City, USA. He is holding one of the many books which he always took on tour with him. As well as being a devoted Bible reader, Elvis owned countless books on football, Karate, Spirituality and Numerology. The book he is holding in this photo is Letters of Helena Roerich Volume 2. Elvis studied this book right up until his tragic death. What was this book? What did it teach? Who wrote it? See IN ELVIS' OWN WRITING all his personal thoughts and notes he wrote in it's pages! June 19, 1977.
[youtube https://www.youtube.com/watch?v=zNaGzwjBg7Y&w=560&h=315%5D
<<<<<<<<<<>>>>>>>>>>
I love the good match of Elvis' and Jesse's cheeks in this comparison.  Just can't get enough of sharing good matches.
<<<<<<<<<<>>>>>>>>>>
TUESDAY, AUGUST 11, 2020
I want to make my visitors aware of a wonderful 2-hour Blu-Ray DVD which is now available to purchase.  Below is a video which I loved seeing on YouTube sometime ago.  As you can see from the short trailer video, the quality of sound and video is excellent.
ELVIS IN CONCERT 77 – ELVIS AND HIS MUSICIANS NEW EDITION HD 2019
Oct 19, 2019
#elvisinconcert77 #ElvisLiveInConcert77
Last excerpt of the new 2019 edition of "Elvis In Concert 77 – My name is Wayne Newton" integral. Screen 16/9, 4.3 image worked in HQ Surround sound. Elvis presents his choristers and musicians, J.D. Sumner and the Stamps quartet. Larry Strickland, Ed Hill, Ed Enoch, Buck Buckles. Soprano Kathy Westmoreland and tenor Sherrill (Shaunn) Nielsen. His guitarists John Wilkinson and James Burton. His bassist Jerry Scheff. His drummer Ronnie Tutt. His pianist Tony Brown and his clavist Bobby Ogdin. His friend Charlie Hodge and the entire orchestra of Joe Guercio, conductor.
Order now your exceptional DVD in full version with subtitles in all languages. Limited version Excerpt October 2019 including "Early Morning Rain", "Johnny B. Goode", "What'd I Say" and "I Really Do not Want to Know" … Subtitled in French.
Subscribe to receive the latest information.
[youtube https://www.youtube.com/watch?v=OnoPYiUaeeM&w=560&h=315%5D
We have good news for you!
The new "Elvis In Concert 77" Complete Edition Blu-ray DVD is now available to order.
This Special 40th Anniversary Edition presents a single show of more than 2 hours, the two concerts of June 19 and 21, 1977 filmed by CBS in a remastered version with Dolby Digital 5.2 Surround sound.
For the first time, the 2 concerts are combined in one and the same concert.
Click on the "CONCERT" link to access the page and place an order.
You will be redirected to our PayPal payment service. If you don't have a PayPal account, you will need to open one. It's easy and secure.
Elvis In Concert 77 Trailer
In commemoration this year of the 42nd anniversary of the ultimate concert tour, "Elvis In Concert My name is Wayne Newton" arrives on full DVD as part of a new HD restoration from Alex Darcy Films. A typical show from the late 70s, including all of King Elvis Presley's famous songs with surround sound for easy listening. A DVD which brings together all the songs in one show. More than 2 hours of show with the King. Expected end of 2019 © Copyright 2019 Sony Music Entertainment © Copyright 2019 Alex Darcy Films
ELVIS IN CONCERT 77
You may visit the below website if you are interested in ordering the Blu-Ray DVD.
PLEASE BE SURE TO ASK IF THIS DVD WILL PLAY ON PLAYERS IN YOUR COUNTRY BEFORE YOU ORDER.
<<<<<<<<<<>>>>>>>>>>
ELVIS PRESLEY
RARE GUITAR SELLS FOR $1.32 MILLION!!!
New Record for The King
8/3/2020 8:05 AM PT
EXCLUSIVE
gottahaverockandroll.com
One lucky, and very rich, Elvis Presley fan has the memorabilia world all shook up — after snapping up one of The King's rare guitars for a record-setting 7-FIGURE price!!!
That's right … Elvis' 1942 Martin D-18 guitar — which he owned from 1954 to 1956 — sold at auction for a whopping $1,320,000. It's a WORLD RECORD for the most expensive Elvis Presley memorabilia ever sold … via the folks over at Gotta Have Rock and Roll.
Gottahaverockandroll.com
As we first reported … the guitar's got tons of history. Elvis bought it at O.K. Houck's Piano Store in Memphis, trading in his Martin 000-18 model. He then went on to decorate the body of the guitar with adhesive metal letters spelling out "ELVIS." Today, the guitar's missing the "S."
While he owned the guitar, Elvis recorded a slew of his early classics, including "That's Alright (Mama)," "Blue Moon of Kentucky" and "Good Rockin' Tonight." The new owner is remaining anonymous … for now.
Some other cool items that sold at the auction include Michael Jordan's game-worn modified Jordan 1 sneakers from the 1985-86 season. The pair sold for $474,696, also a record.
Eddie Van Halen's 2000 custom racing Ferrari sold for $156,250 and The Beatles' 1966 Toronto Maple Leaf Gardens concert poster sold for $68,750. That's also a world record … for non-U.S. concert posters.
Yes, they keep records for everything.
<<<<<<<<<<>>>>>>>>>>
THURSDAY, AUGUST 13, 2020
Elvis Candlelight Vigil is 'sold out'; attendance limited due to COVID-19 guidelines
Memphis Commercial Appeal
In a first for Graceland, the annual "Elvis Candlelight Vigil" that commemorates the Aug. 16, 1977, death of the King of Rock 'n' Roll is, essentially, "sold out."
Tuesday night, the last of the 720 available spaces for this year's unprecedented reservations-required vigil were filled, said Alicia Dean, events specialist at Graceland.
Motivated by the coronavirus pandemic, this year's event marks a major change from past candlelight vigils, which were open to all and attracted hundreds of mourners, fans and tourists, who throughout the night of Aug. 15 and into the morning of Aug. 16 would make the solemn procession from the gates of Graceland to the "Meditation Garden" and Presley gravesite on the south side of the mansion.
Due to the health guidelines put in place in the wake of the coronavirus pandemic, Graceland officials decided this year to limit the vigil to 720 socially distanced participants, and to require these fans to reserve free advance tickets for a place in the queue.
Officials also limited the vigil to three hours from 9 p.m. to midnight, for an event that will be "super-organized and structured," Dean said.
In another major change intended to ensure social distancing, only ticketed participants will be allowed past the security barriers that block Elvis Presley Boulevard to traffic on either side of the mansion.
This will prevent the gathering of hundreds and even thousands of onlookers that generally occurs every Aug. 15 outside Graceland, consisting mostly of people who don't actually intend to participate in the vigil.
Dean admitted the change will be tough for some Elvis fans, although many who typically come to Memphis in August already had decided to stay home, due to the virus. "They all wish they could be here," she said. "They all share the same sentiment."
A fan-generated event that began in 1978, to mark the first anniversary of Elvis' death, the candlelight vigil represents the culmination of what has become known as "Elvis Week," a mostly Graceland-hosted series of events recognizing Presley's life and legacy. As a result of COVID-19, this year's "Elvis Week" commemoration has mostly moved online, through Elvis movies will be screened at 9 p.m. Thursday, Friday and Sunday on a four-story "drive-in" screen in the Graceland parking lot. (The full schedule of "virtual" and actual Graceland events is at graceland.com.)
https://www.commercialappeal.com/story/news/2020/08/12/elvis-week-candlelight-vigil-2020-graceland-covid-19/3355107001/
https://7news.com.au/the-morning-show/elvis-presleys-cousin-edie-hand-shares-her-memories-to-mark-43-years-since-the-rockstars-death-c-1237650?fbclid=IwAR12Wcdup21e5mb48s6jCPA1L_FBQN2-IYQwTQJ61MxhelqyHpeJT692-xs
<<<<<<<<<<>>>>>>>>>>
SATURDAY, AUGUST 15, 2020
The candlelight vigil will still be available to watch live stream for free tonight.  Please visit the below link:  
WATCH THE CANDLELIGHT VIGIL LIVE
TONIGHT AT 8:40 PM CT
Tune in tonight, August 15, at 8:40 PM CT to watch the annual Candlelight Vigil live from Graceland. The Candlelight Vigil will be more limited than in past years due to social distancing and capacity restrictions, but the longstanding tradition will carry on with a fan procession to Meditation Garden.
Fans from around the world are invited to join us via Graceland's Livestream page to be part of this very special evening honoring the life and legacy of Elvis Presley.
<<<<<<<<<<>>>>>>>>>>
MONDAY, AUGUST 17, 2020
Below I am sharing the videos filmed and shared by The Spa Guy (on his YouTube channel) during part of Elvis Week in Memphis.  For those of us who were unable to be there, this will give us a bit of the week to see and enjoy.
Elvis Week August 11 2020 Memphis What is Happening The Spa Guy
In this Video The Spa Guy Takes you to Memphis Tennessee and the 11th of August of Elvis Week 2020
Elvis Week August 12 2020 Memphis What is Happening The Spa Guy
Elvis Week August 13 2020 Memphis What is Happening The Spa Guy
In this Video The Spa Guy Takes you to Memphis Tennessee and the 13th of August of Elvis Week 2020.
Elvis Week August 14 2020 Memphis What is Happening The Spa Guy
In this Video The Spa Guy Takes you to Memphis Tennessee and the 14th of August of Elvis Week 2020.
Elvis Week August 15 2020 Memphis What is Happening The Spa Guy

In this Video The Spa Guy Takes you to Memphis Tennessee and the 15th of August of Elvis Week 2020..
<<<<<<<<<<>>>>>>>>>>
TUESDAY, AUGUST 18, 2020
Below is a new sealed album "THE KILLER, THE KING" offered for bidding on Ebay.  The starting price is very low with $5.00 shipping.  The opening bid will be only $9.50.  So this may be a very good chance for someone who has wanted a copy of this very special album.  This is, of course, vinyl.
https://www.ebay.com/sch/i.html?_sop=10&_nkw=jerry+lee+lewis+the+killer%2C+the+king+*&ul_noapp=true
<<<<<<<<<<>>>>>>>>>>
I want to invite everyone to please visit my newly relocated and restored website. I have completed restoring all of the pages listed in the main menu which appears on your left on all of my pages. These are the main specific topic pages.
If you have visited my site during the last few years, you have no doubt been frustrated by the missing images, outdated video links, links to other pages on my site which also were missing important material, etc.
I have been working very
 hard to repair these important pages and hope everyone will take a look at the pages now.
I have about 115 pages of Current News and Events pages still to work on. I will be working on these in a less urgent manner than I have done the main topic pages.
Below is the link to my new site…please do take a look to repay me for all my hard work. LOL

🎶

🙂

❤️
<<<<<<<<<<>>>>>>>>>>
THURSDAY, AUGUST 20, 2020
Below is a Twitter announcement from Graceland which I followed up on and really enjoyed.
is celebrating the king with a special rollout of Elvis' performances in HD. Tune in to the show's official YouTube channel now and in the coming weeks so you don't miss out on these special videos! Link:

bit.ly/2CI9Zrh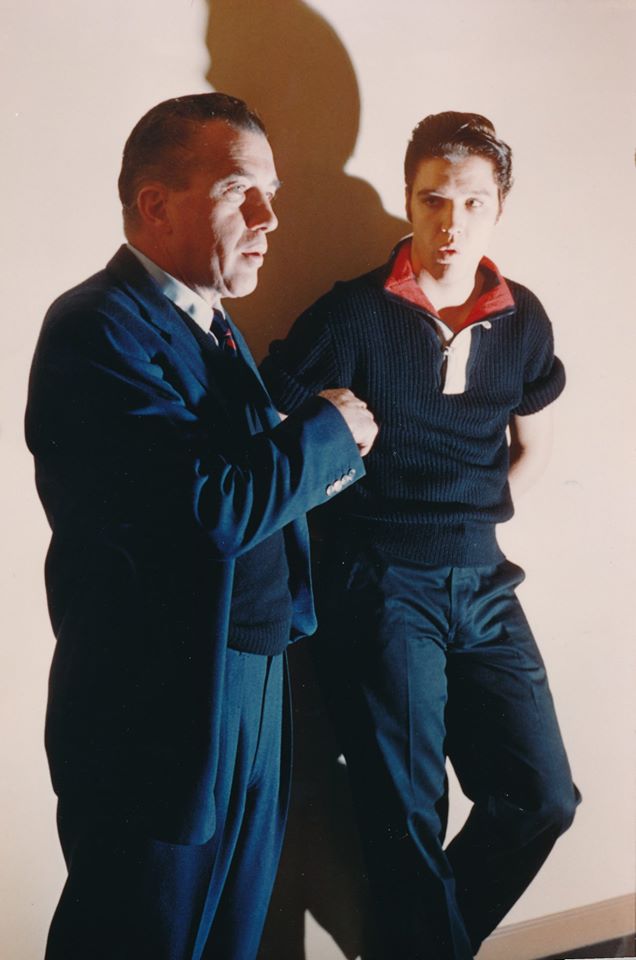 Here is the most recent Elvis video from this series which I just loved watching:
TUESDAY, AUGUST 18, 2020
8-22-2020  I am having to reconstruct this article because, for some mysterious reason, my original post of this article vanished from this page.
I want to share with everyone that Jesse called me tonight.  We had a good long visit and he sounds good.  He has been having some side effects from the new medication for cholesterol which his Dr. started him on.  It is Lipitor and it is making him feel bad.  He doesn't want to take it but has to wait until he sees his Dr. again to change it.
He has not gotten to go on his trip yet but is still hoping that it can be worked out for him to go later.  This virus has caused so many changes in all of our lives.
His call was the high light of my day as always.  I always feel so blessed when he calls.
<<<<<<<<<<>>>>>>>>>>
<<<<<<<<<<>>>>>>>>>>
SENT TO JESSE THRU THIS POINT
ON FRIDAY, AUGUST 21, 2020
<<<<<<<<<<>>>>>>>>>>
SUNDAY, AUGUST 23, 2020
My thanks to my good friend, Dennis Miller, for setting the record straight about Elvis' karate expertise

.
Many people believe that Elvis Aron Presley has an honorary degree in karate, which is fake news. Elvis learned karate in the army, and was promoted to Black Belt in 1960. He held an 8th degree black belt in Tae-kwon-do under Kang Rhee and a 9th degree black belt in Kenpo under Ed Parker. Elvis was very proficient at karate, and there is in no way, shape, or form that he was an honorary member. You can take that to the bank my friends.
<<<<<<<<<<>>>>>>>>>>
WEDNESDAY, AUGUST 26, 2020
My wonderful "brother", Jesse, called earlier this evening and we had an enjoyable chat.  He is doing well and sounded so good.  He still has not gotten to go on a trip.  But next week he is going on a picnic at a lake.  Little Nick will be going too…so I know they will have fun.  He called to ask how my follow up visit with my eye surgeon went today and it meant so much to me that he was thinking about that and called.
<<<<<<<<<<>>>>>>>>>>
THURSDAY, AUGUST 27, 2020
The following is an article about some items which belonged to Elvis which were auctioned off today.  I always enjoy seeing the items in the various auctions and thought I would share these.  The two rings are really beautiful.
Elvis Presley's Personally Owned Jewelry To Be Auctioned
Two diamond rings belonging to Elvis Presley will be auctioned by Nate D. Sanders Auctions on August 27.
by BWW News Desk Aug. 24, 2020  
A trove of personally owned treasures including two diamond rings belonging to Elvis Presley will be auctioned by Nate D. Sanders Auctions on August 27, 2020.
If you would like to read the description and the background of each item, you may visit the below website.
https://natedsanders.com/catalog.aspx
<<<<<<<<<<>>>>>>>>>>
SENT TO JESSE THRU THIS POINT
ON FRIDAY, AUGUST 28, 2020
<<<<<<<<<<>>>>>>>>>>
MONDAY, AUGUST 31, 2020
I found the below excerpt from an article about Elvis' Last 100 Days indicative that Elvis knew exactly what was coming on August 16th.  I loved that he had Lisa at Graceland and spent nearly every day with her for 3 weeks leading up to the 16th which was the day that Lisa was scheduled to go back to CA.  I am certain that he wanted Lisa at Graceland when "IT" happened where she would be safe and not having to be flown in from CA.
26 June: His final performance, at the Market Square Arena in Indianapolis, Indiana. It lasted for one hour and 17 minutes and ended his tour.
27 June: Elvis returned to Graceland and went into virtual seclusion for a month.
Towards the end of July, he rang his estranged wife, Priscilla, and asked if their nine-year-old daughter, Lisa Marie (pictured at right with Amber Alden), could come and stay with him.
An aide was sent to collect her, and during the last three weeks of his life, Elvis spent nearly every day with her.
7 August: He rented an amusement park and accompanied Lisa from ride to ride. Other children and adults were invited along.
<<<<<<<<<<>>>>>>>>>>
COPYRIGHT LINDAHOODSIGMONTRUTHCONTD.COM MAY, 2009 – 2020 ALL RIGHTS RESERVED. THIS COPYRIGHT COVERS ALL OF MY ORIGINAL MATERIAL CONTAINED ON EVERY PAGE OF THIS WEBSITE.